Garage Door Springs
Back To Our Services
Springs designed for garage systems might have their differences, but they all share two common characteristics. They are all vital parts of the system for the actual movement of the door and their tension, which is their moving force, is also what makes them so dangerous. When you have spring problems, trust "Garage Door Repair in Flushing" for all related services. Despite their experience, our technicians also take some precautions in order to ensure that the springs will be removed, adjusted and installed properly. What's critical is that all members of our team have the right training, are equipped with the appropriate tools and have the knowhow to service garage door springs no matter what the problem is.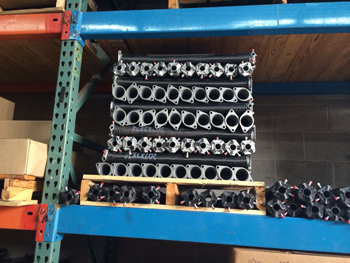 Call us for broken spring replacement
Everything matters when it comes to garage door spring repair services. From the time of response on our end to the tools used for services and the right size of the springs installed, everything contributes so that the door will move properly. We can assure you that our professionals are experts in all related services and can help you any given time for all spring trouble. Is the spring sagging? Need torsion spring adjustment? Trust that our fast response service will take care of the current problem. Our garage door repair experts know how to add and release tension, fix problems and replace spring parts. Whether you want to replace the cones, bearings or the entire spring, our company can be of immediate assistance.
Our skills in garage door spring replacement are guaranteed. We can actually replace any type and size with equal efficiency whether they are already broken or not. Do you want to spare yourself the trouble of dealing with snapped springs at awkward moments? You can trust our technicians to replace them in due time. Do you urgently need to replace a broken garage door spring? Our specialists will help you in timely fashion. Either way, you can be sure that the old spring will be removed with attention and the new one will be installed to your satisfaction. As trained professionals, our technicians never forget to check the balance of the door and make sure the new springs have the right tension so that the door will open and close the right way. Have questions related to torsion spring garage door systems? Need our service now? Do give us a call and our team will be there!